Hostellerie Kemmelberg
Hotel room incl. 5 course gastronomical dinner and breakfast

€179
Reserve a table
Menu

Hotel room incl. 5 course gastronomical dinner and breakfast

€179
At the magnificent hotel/restaurant Hostellerie Kemmelberg, which is located on the top of the Kemmelberg, you can enjoy a beautiful panoramic view over the vast nature. The recently renovated hotel is a true boutique hotel with a classic rural atmosphere.
This is the perfect place to enjoy luxury, tranquility and nature. It also has a gourmet restaurant serving French cuisine.
The deal can be booked per 2 persons. The price is per person.
Reserve a table
Reserve a table
What 3 people say about Hostellerie Kemmelberg
67% of the guests recommend this restaurant.
Write a review
---
Groot vraagteken waarom dit restaurant meedeed met dinningwithstars❓❓❓
Tony Vermaelen-Smets
at 08 October 2021
Verified
---
Er werd rekening gehouden met onze dieetverzoeken.
Vlotte service, aangename bediening. Zowel bij het diner als bij het ontbijt.
Sofie Meire
at 02 October 2021
Verified
---
Te kleine kamer , mooi uitzicht .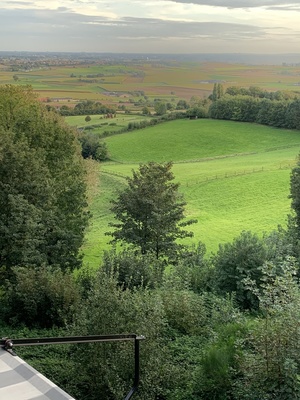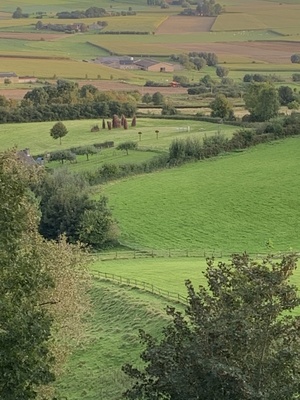 Ginette De Laere
at 01 October 2021
Verified
Kemmelbergweg 34 8950 Heuvelland - Kemmel
About Hostellerie Kemmelberg
Cuisine: French, Classic
Hostellerie Mont Kemmel (often abbreviated as HMK), a 4-star panorama hotel with fine gourmet restaurant situated in the middle of a quiet and beautiful nature park on the highest hill of Flanders near Ypres, is the ideal base to visit the region.
The kitchen team, guided by the French chef Cédric Laxenaire, creates classic dishes with a personal and contemporary touch, giving preference to the best of local produce.
Hostellerie Kemmelberg has a fine gourmet restaurant. It has always been a place where the epicurean come to savor the classic French cuisine. You should not be a guest of our hotel to come to our restaurant.
Reserve a table
Reserve a table